If you travel for business then you probably have to pack suits, ties and nice shirts. And of course no matter how carefully you pack them you'll probably end up getting them wrinkled.
While some people are packing "ninjas", most of us aren't and end up having to resort to the ironing board in our hotel rooms to fix up our clothes before those meetings.
(Fortunately for me I don't have to wear suits that often, but when I do it's painful travelling with them!)
There are a lot of solutions on the market to help travellers address these problems, but this one is one of the slickest I've seen to date.
Meet the Skyroll: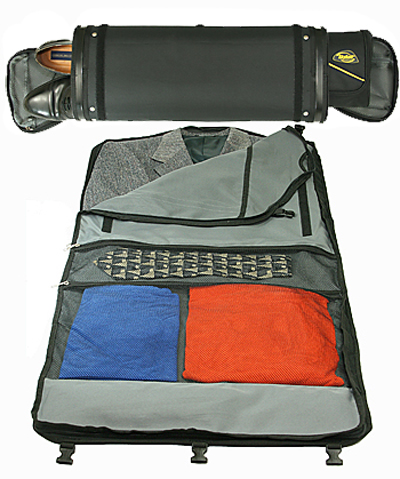 If I travelled with suits more often I'd definitely get one!
They're available via ThinkGeek