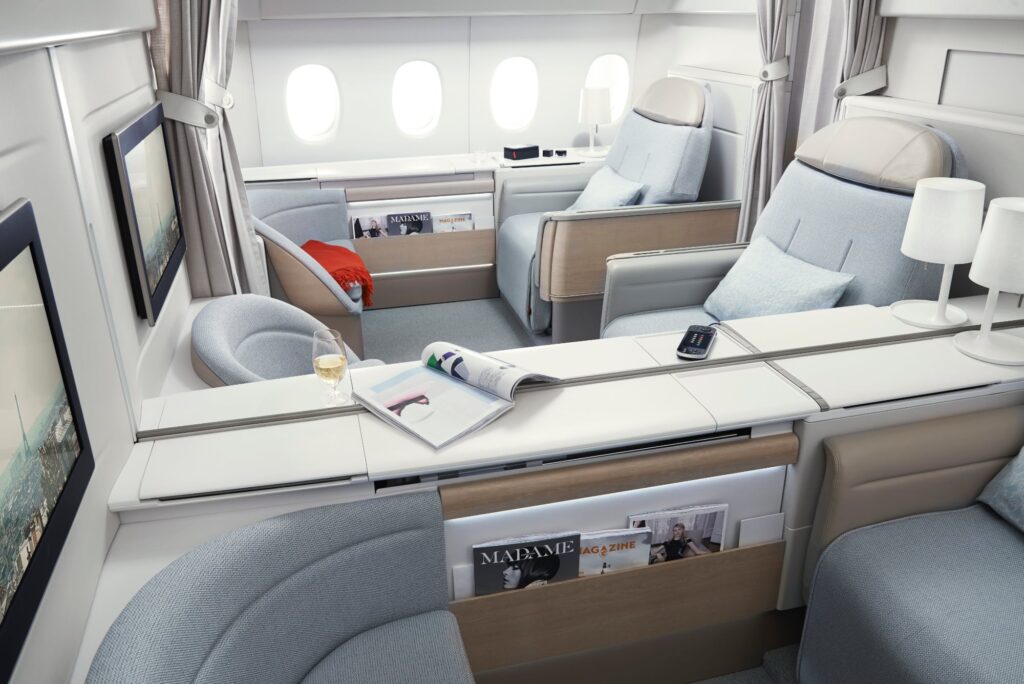 If you fancy a bit of luxury then Air France's La Première cabin class definitely delivers. It's not a cabin class that most people will be booking however, as it's a little on the expensive side.
Frequent fliers who are members of Air France's "Flying Blue" can book reward flights and choose the cabin class they'd like to fly. Depending on the route you can, of course, book reward tickets in La Première, though they've always been in very high demand. From January 2023 it's going to be even harder to use your airmiles to get a seat in the luxury cabin.
To start with you'll need to be at one of Air France Flying Blue's top tiers – Platinum or Ultimate to qualify. And if that wasn't enough they're also restricting it to one reward seat per flight. So if you wanted to take your significant other on a romantic getaway in style then you'll have to settle for business class!
Air France recently launched a revamped La Première cabin, which is one of the reasons they're citing for these changes in policy.