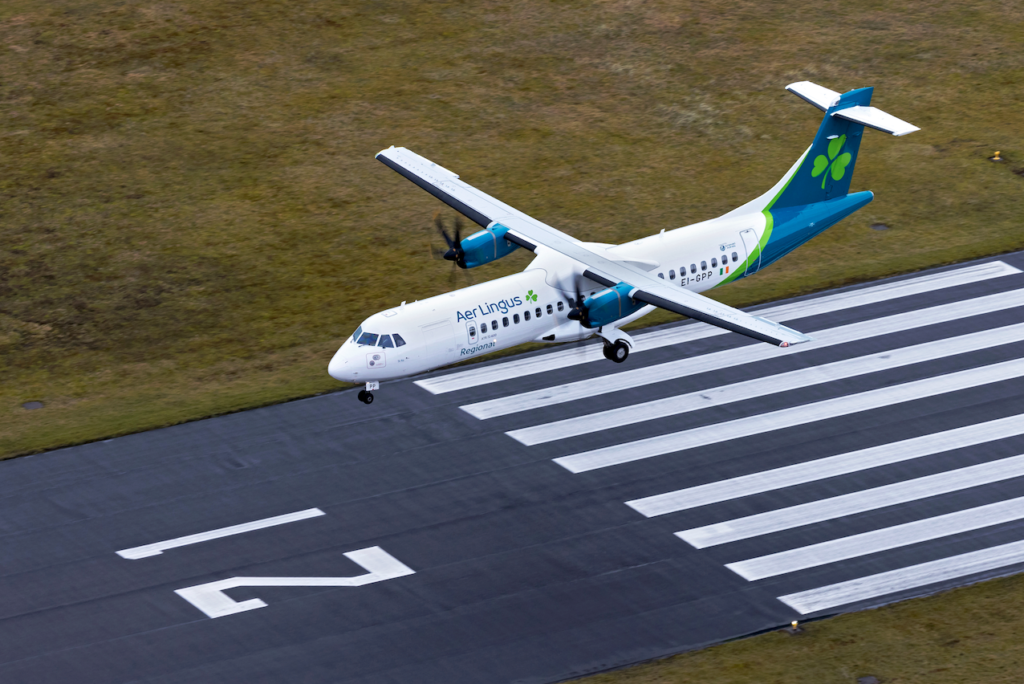 Aer Lingus will be offering a direct service from Cork to Bristol.
The service will run 6 times a week and will be operated by Emerald Airlines who run all flights for Aer Lingus Regional. The flights will be run using the ATR-72 turboprop aircraft, with seat capacity of 72 seats each way. The ATR-72 aircraft is significantly more environmentally friendly than regional jets and other turboprops, emitting 40% less CO2.
At present Aer Lingus operates direct flights to Bristol from Dublin, so passengers from Cork and the south of Ireland had to get to Dublin, which adds quite a bit of time onto the trip. Previously other airlines had served the Cork to Bristol route, but that was a long time ago (I have recollections of getting flights with airlines out of Cork that no longer exist!)
The new service will run from April 26th six times a week, Sunday to Friday.
The airline also announced a new Belfast city to the Isle of Man.
All flights are bookable via the official Aer Lingus site.