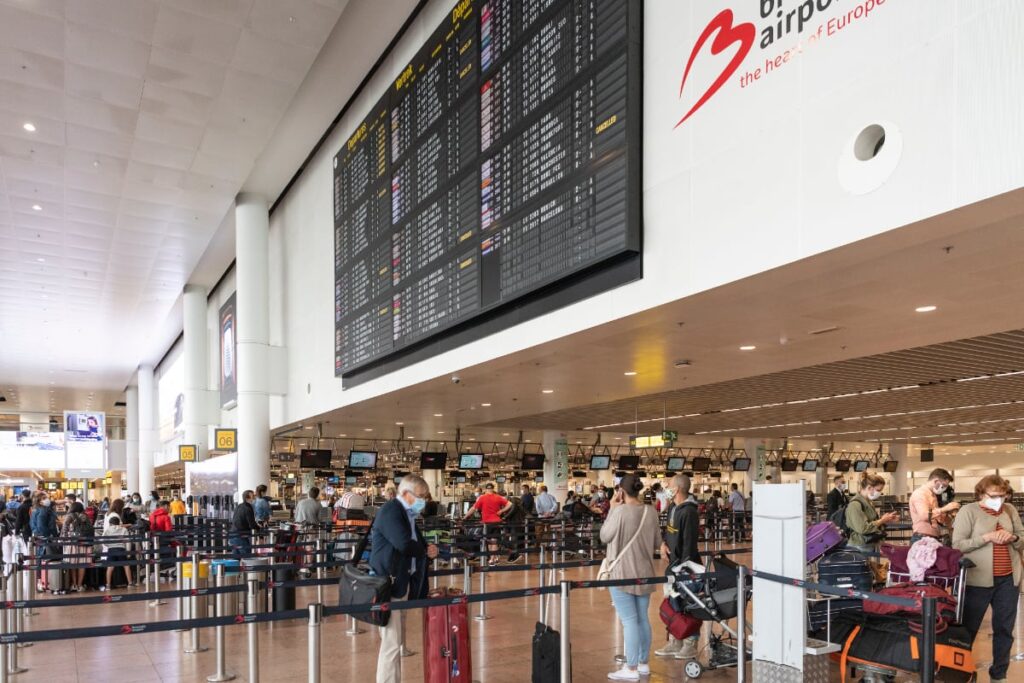 Brussels Airport (BRU) is closed today and there will be no flight departures all day due to strikes. It's not clear what's happening about flight arrivals or connecting flights. Looking at the airport's official site it looks like a small number of flights are arriving, though the bulk of flights have been cancelled.
The dispute is meant to be for today only, but will have an impact on flight operations for the next few days.
If you're planning on flying to or via Brussels check directly with the airline for updates.
Airports across Europe are under strain due to staff shortages at the moment and coupled with industrial action has made travel a distinctly unpleasant experience recently.